About All Canadian Driving School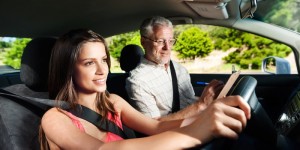 All Canadian Driving School is a Ministry Of Transportation approved Beginners Drivers Education course provider. It offers excellent training on and off the road.
All Canadian Driving School offers one of the most comprehensive instructional programs there is, with prices that won't be beat! We specialize in teaching collision-free, defensive driving techniques. This combined with a solid foundation of classroom instruction gives students the fundamentals they need to become successful drivers and maintain a clean driving record.
All Canadian Driving School is a renowned driving academy which offers state of the art training both in the classroom and in the car. We have many qualified, patient and enthusiastic instructors who just love to teach. We are committed to providing the best driver training and take pride in ensuring that you are equipped with the tools necessary to stay safe on the road.
All Canadian Driving School's main focus in on their students. The needs of our students come first, always! We provide instruction around our student's busy schedule and always make sure that we are available when they need us.
All Canadian Driving School uses state of the art teaching techniques with instructors
with over 25 years for experience. Our Instructors are patient, friendly and offer instruction in several different languages. They have several years of experience and are familiar with all the municipalities in the GTA. Our Instructors conduct road tests in Etobicoke, Brampton, Downsview, MetroEast, Guelph, Kitchener, Orangeville, Barrie, Aurora you name it! They offer G2 and G prep lessons and will teach you until they can ensure a pass. Our cars are of the latest model, fully equipped with standard safety features, are Ministry Approved, fully air conditioned, clean, safe and easy to maneuver and drive. You will not only learn but enjoy the learning process!
All Canadian Driving School's mission statement is to…
"Prepare Tomorrow's Drivers Today!"
Give us a call and experience the difference for yourself! You will not be disappointed!